The Trench Carriage Works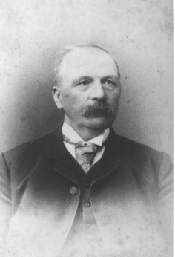 William Trench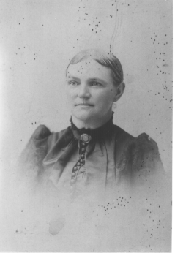 Margaret (Cook) Trench.
The Trench Carriage Works was Richmond Hill's largest industrial establishment and most significant employer during the 1870s.
William Trench III was born in Dunbar, Scotland, in 1831 and came to Elgin Mills with his parents eleven years later. He married Margaret Cook of Langstaff, and fathered fourteen children, nine of whom grew to maturity. He learned the blacksmith's trade from his father, and in 1857 set up his own business in Richmond Hill.
The Trench Carriage Works,Richmond Hill's largest employer during the 1870s.

Trench's initial success as a blacksmith paled before his later prosperity as a carriage maker. In a huge three-storey building (today's 10117, 10119 and 10123 Yonge Street), Trench employed some fifteen men, manufactured various models of buggies, wagons, stagecoaches, and carriages, and rang up annual sales of $15,000 to $20,000.
Wagon manufactured by the Trench Carriage Works.

Trench was active in community life, serving as reeve of Richmond Hill from 1875 to 1879 and again in 1881-82. He also owned and operated a farm west of the village in Vaughan Township. A familiar winter sight in the 1870s was his cutter, drawn by a large dog, pulling some or all of the Trench children between village home and farm house.